Fri 26 Feb 2016
Aubury Square project
This was the Aubury Square project, producing the complete photography to illustrate a special hardbound book for the promotional launch of a new London Square.
Called Aubury Square, it was to be built by major developer St James, in the heart of Kensington.
All properties in the new square had the very best individual interior design and high end fittings, and the photography had to inspire and reflect this.
The brief for the images to illustrate the book, were wide and varied from portraits of interesting local people, sculpture, studio still life and a series of designer bathroom bowls made from Glass, Copper, Limestone and metal, photographed entirely on location.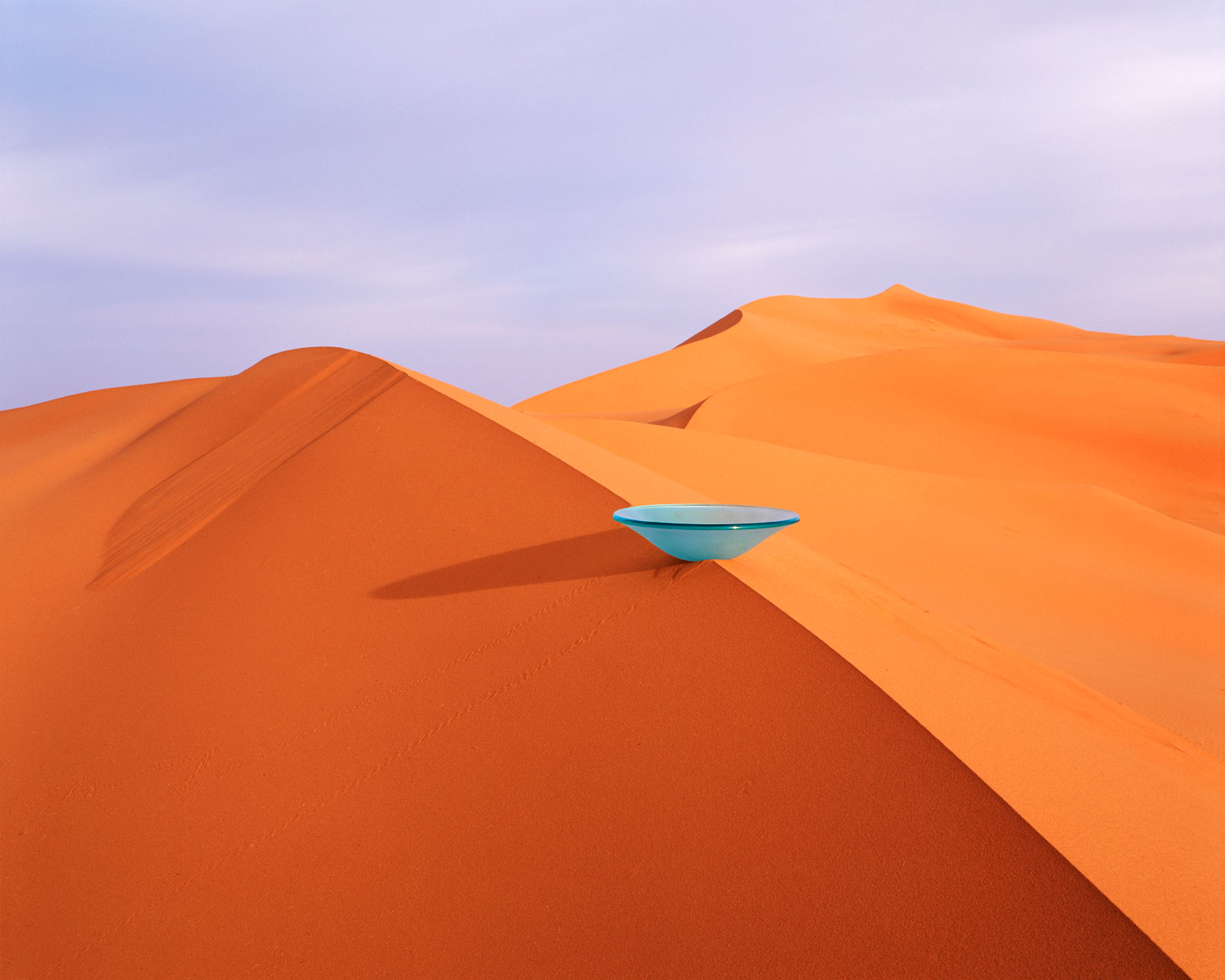 The client was undaunted by how far we asked to travel to get these shots and happily agreed on a schedule that took us to Morocco, the French Alps and the Highlands of Scotland.
Travelling first to the Sahara desert in Morocco to actually place our glass bowl on a sand dune at dawn.
We stayed out in the desert overnight in tents, ready to shoot the bowl just after the sun came up, an amazing experience.
Next was Chamonix in the French Alps, a ski resort were we took the ski lift to the highest point on the mountain, so I could place the chrome bowl on the pure white snow, with snow capped mountains as a backdrop. It was so cold that my tripod leg snapped as I was shooting!


Next location we headed for was Scotland. I was very familiar with the landscape in Scotland and knew of a waterfall that I thought would be perfect for the glass bowl collection, with the sort of rocks that we would be able to place each one of the bowls on.
It turned out to be perfect, so we spent the day, very carefully placing each bowl in turn on the rock's, taking shots as we went along until we felt we'd got the main picture.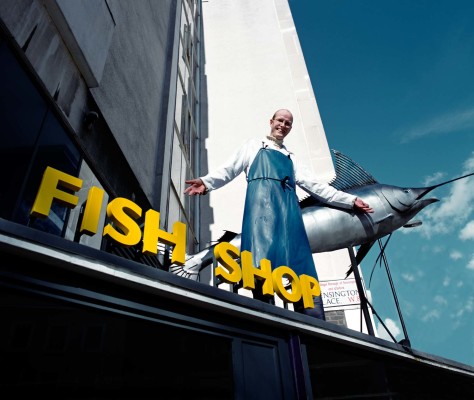 Some shots from the project I've shown here, including some of the people series, the head gardener at kensington Palace and the Fish man in Kensington Church Street.