Wed 2 Mar 2016
Old Trueman Brewery London
I've always been fascinated by interesting period interiors, especially empty ones, so when I got a call from designer Paul Shone of Chaos Design about photographing the interior of the Old Trueman Brewery in Chiswell street London, I was intrigued to see it.
The brief was to document a large part of the brewery which had been left empty and unused for many years, prior to it being sold off. It was quite an experience to explore such an historic building, and to photograph some of the Georgian period features.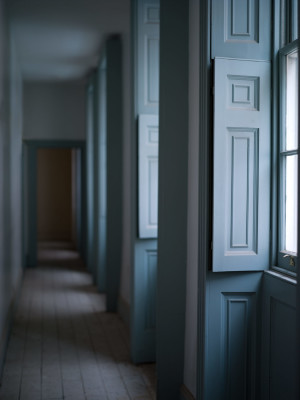 Signs of the brewing that once took place there, had long since disappeared, but what remained to be seen as I walked through it's wood paneled corridor's, was some lovely old faded wallpaper, worn brass locks on doors, Oak staircases, small architectural details, beautiful windows and lamps.
I did feel get a strong sense of the people that must have worked there all those years ago.