Thu 25 Feb 2016
GKN Global


GKN Global annual report
The brief was to shoot a series of very graphic black & white shots at some of GKN's multinational global businesses. The schedule for the shoot meant shooting in locations not only around England but France, Germany and America too. The subjects were all heavy industrial and extremely complex. This meant a lot of pre planning and a great deal of travelling to complete all the locations and subjects the client required.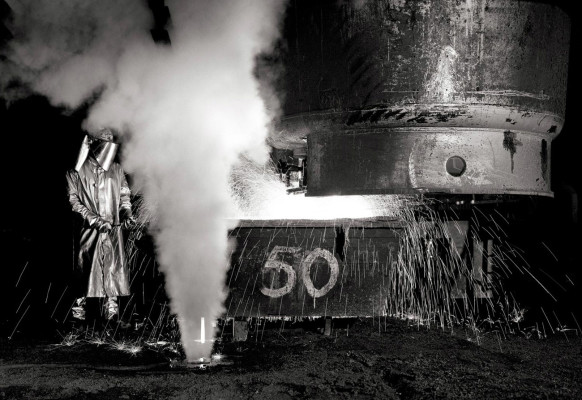 One location was a metal recycling plant in Nashville USA. The plant recycled everything from cars to fridges. The recycled steel was then used to make new car parts. Part of the plants process was a giant cauldron which tracked across the factory carrying it's hot load of molten steel. In the middle of photographing it being positioned, the molten metal accidentally started to spill out during the pour towards myself and assistant, lights and camera! I was suddenly told to just run before it reached me!
The Merlin MK1 Helicopter on the landing pad at Yeovil.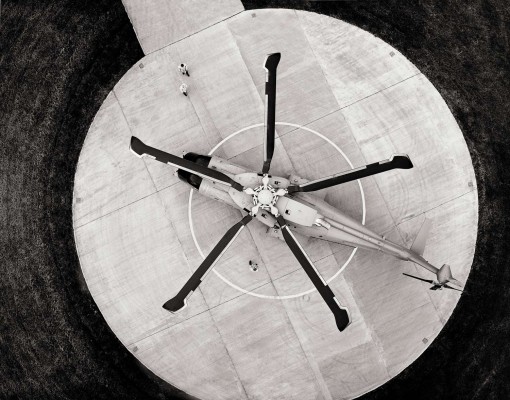 The brief was to photograph it directly overhead. After a recce at Westland sometime before I managed to calculate from it's actual size just how high up I would need to be with the camera to capture it shooting with a standard focal length lens. A wide angle may have made it look a slightly distorted.
It was about 100ft high, so I arranged a cherry picker truck that would get me to that high, but still be relatively stable, as I was using a 5X4 large format camera with dark slides and film.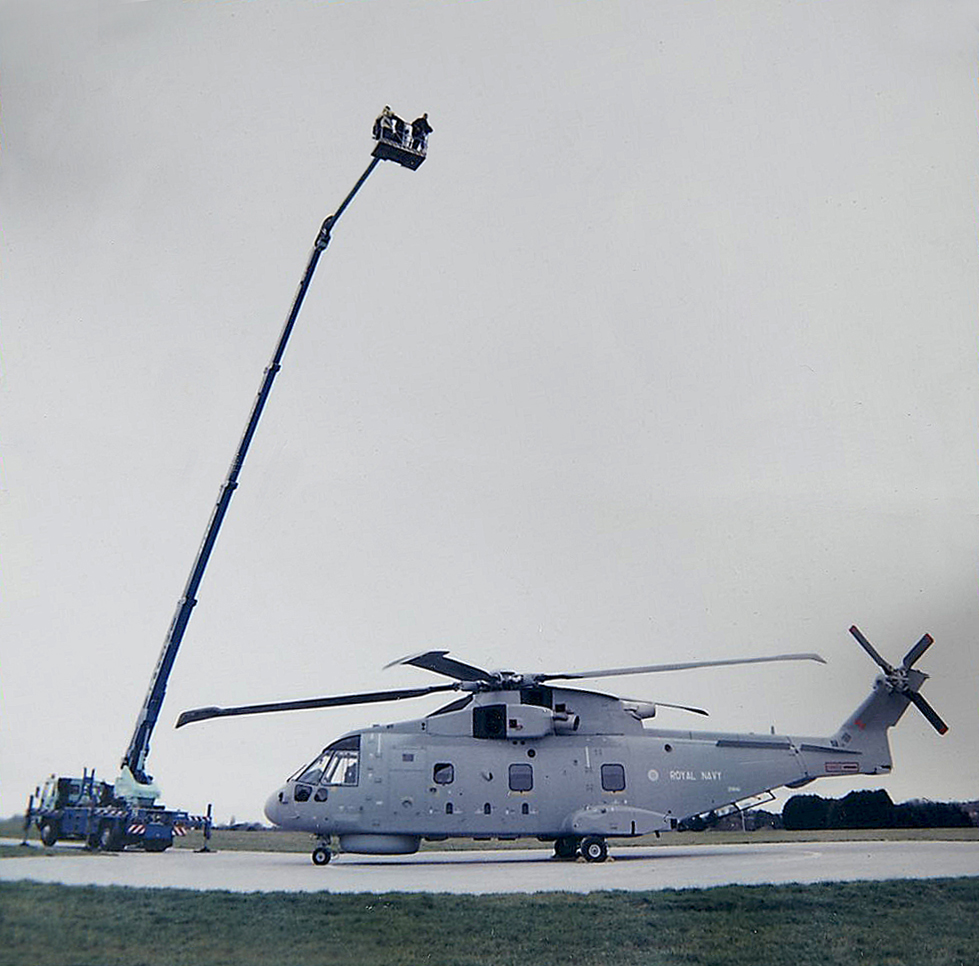 Once up in the air and with some gradual directions to the operator to get me right overhead, I got the shot needed quite quickly, freezing cold day but very successful.
Shown here are four of the shots plus a polaroid of myself and client up on the platform.