Fri 26 Feb 2016
Far East photography global marine shipping underwriters

I had a call from Michael Whorrel, of Whorrel Rogers design who wanted to commission me to shoot the annual report imagery for their client, West of England, a global marine insurance under writers. West of England deals with marine insurance globally and on a massive scale. So a varied mix of marine and shipping pictures were needed to illustrate the report, and the assignment was to be a complex one involving ten day's on location in Hong Kong, a city I'd visited a few times on past assignments.
With a hectic schedule that had me photographing container ports, ship salvage repair yards and dry docks, the amazing skyline of Hong Kong at night from the famous Peak, hanging over the edge of a motor boat speeding across Hong Kong Harbour heading out into the South China Sea to get on board an oil tanker at anchor, to capture scenes around the ship itself, are just some of the subjects I had to photograph during the ten day shoot.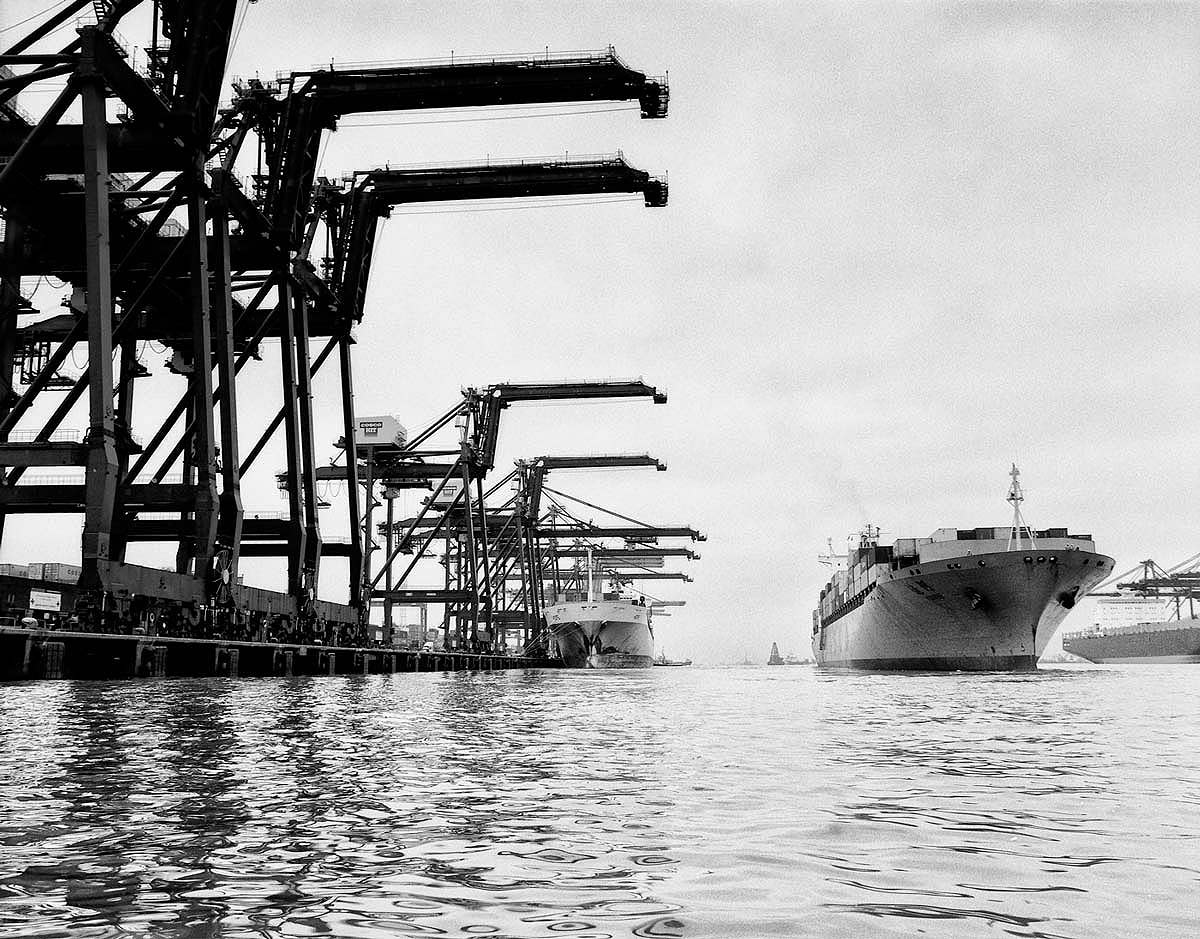 I post produced a series of shots from the shoot into black & white images, to contrast with some of the colour images used for the finished document, a few of which I've shown here.