Tue 1 Mar 2016
The sculptor George Cutts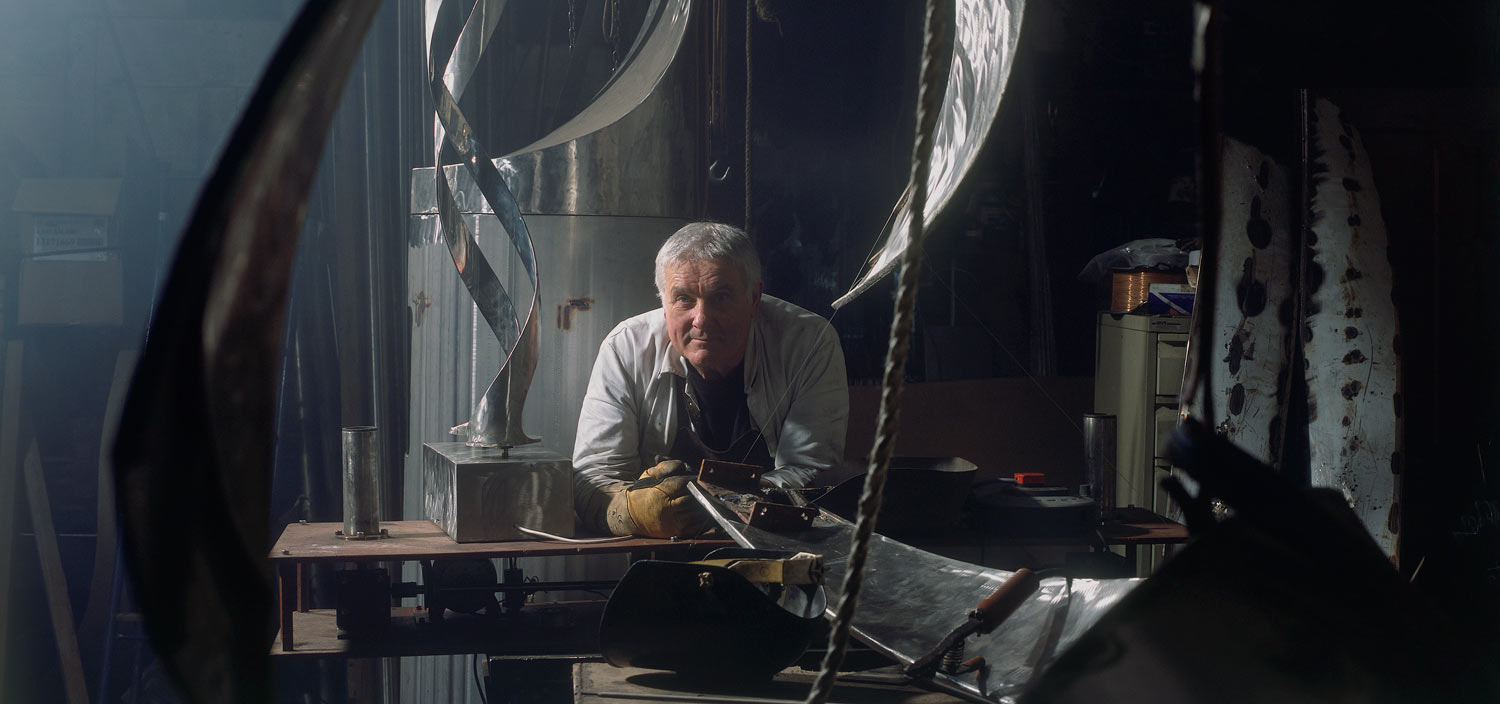 Another interesting portrait commission for Futurecity working again with Mark Davy, this one was part of a series in conjunction with client St James.
I had to photograph world renowned British Sculptor, George Cutts in his Sussex studio.
Famous for his complex work in stainless steel and the first sculptor in the world to combine this material with stone, his sculptures have been commissioned in countries all over the world.
His studio was a mass of steel, raw materials, ropes and tools with lots of smoke in the air from the cutting equipment and welding.
It made for an amazing scene, so I decided to just place him amongst all of this in the middle of the studio.
I initially spent some time arranging my lighting to pick out the smoke and objects in the studio, the effect I wanted to achieve was dark and dramatic.
I wanted George to actually work on his sculpture while I photographed him and it led to some great shots with the addition of the flame from the oxyacetylene torch George was using on the stainless steel.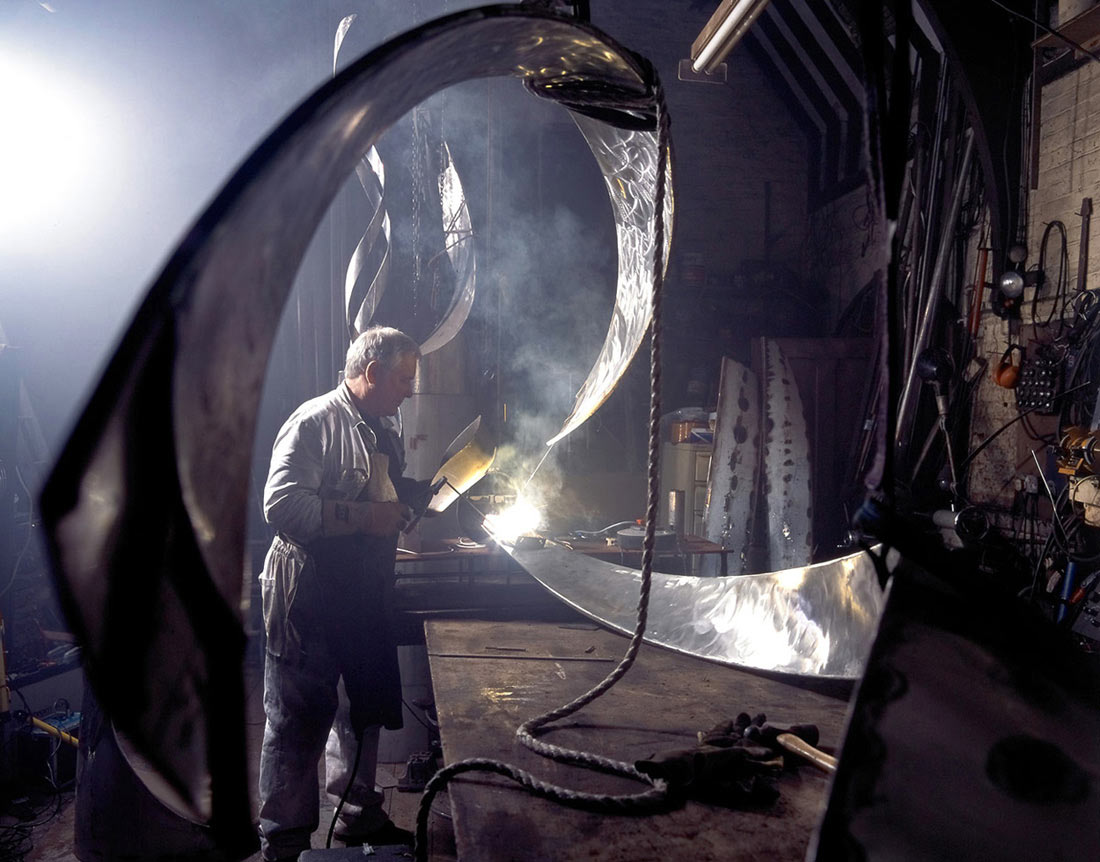 I spent most of the day at the studio with George, a really interesting artist, and went on to capture more posed portraits as well as the action shots, by the time I finished.