Thu 26 Jan 2017
Glass Mill Centre London
Glass Mill centre is a new leisure facility in lewisham South London. Created with a kinetic glass facade designed by artist Phil Coy. A palette of 1,800 glass pixels form a multicoloured grid across the vast curved facade of the building. The grid is backlit, fitted with sensors which through computer programming, respond to the level of external sound around from traffic noise to human voice's. Glass Mill won best Built Project-community scale in 2014 for "it's transformational impact on the wider area, benefits to the local community, design and ingenuity"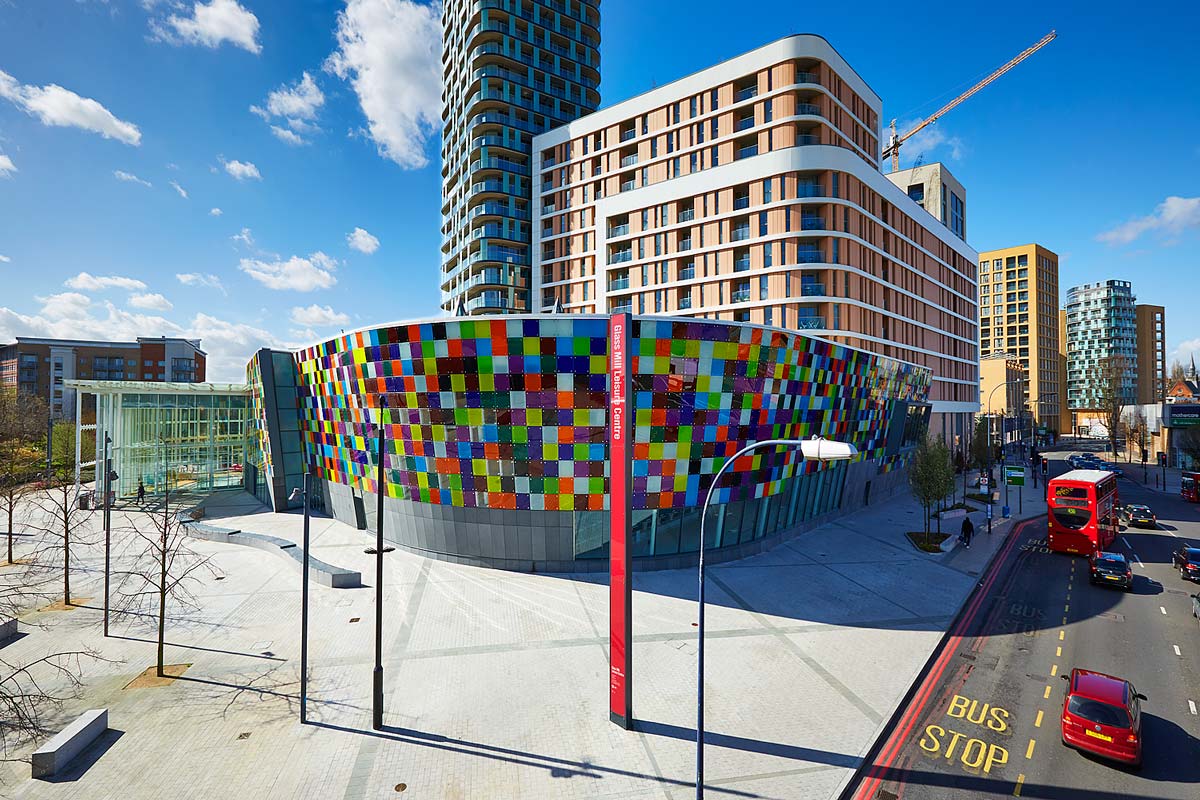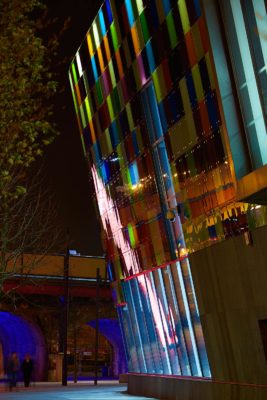 After I'd seen the building with my client Mark Davy of "Futurecity" I decided on a list of shots needed to capture the scale and complexity of the building and how it impacted on the local environment.
As well as daytime scenes I wanted to capture night shots showing how the kinetic panels responded to traffic and ambient noise. This meant working on the shoot over a number of days, shooting early, sometimes all day and through dusk into night.
Because of this amazing new buildings shape and how it's situated, I decided to produce a series of 360 degree panoramic images day and night, one shown below and on the website.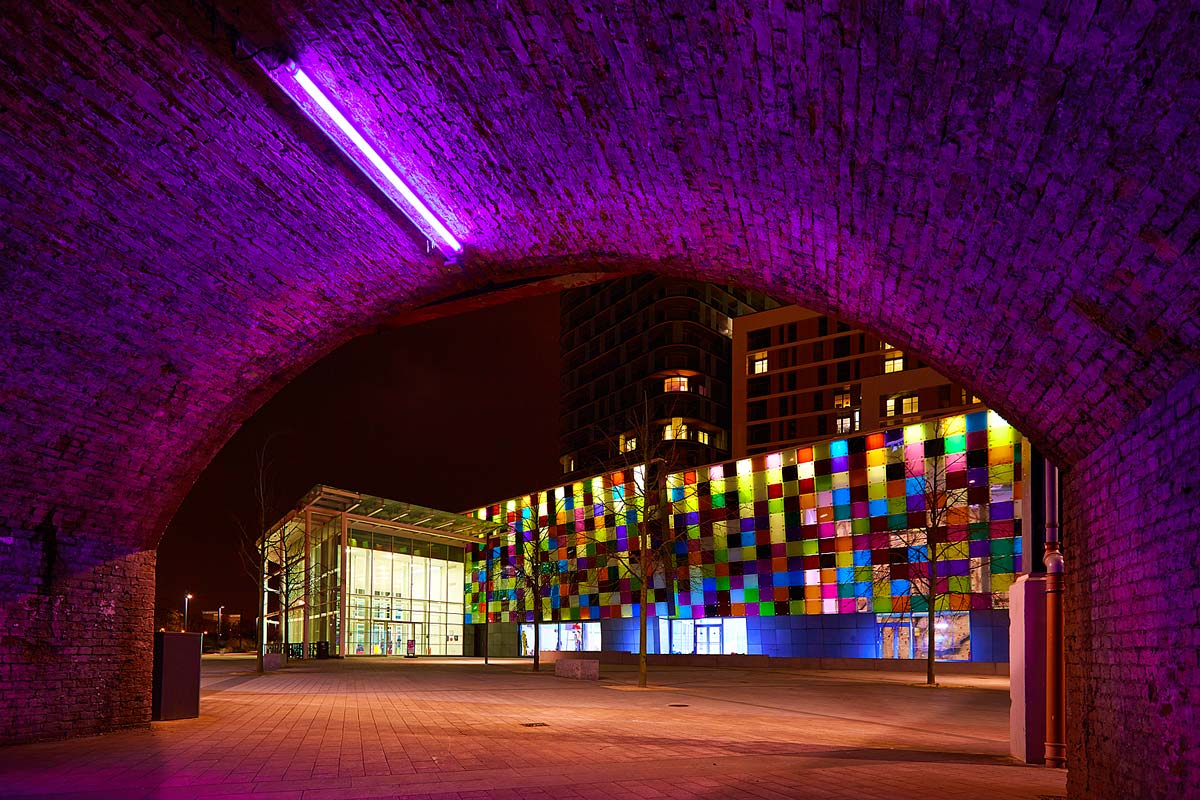 Over the course of the shoot I also made a time-lapse film to show exactly how the coloured light panel facade worked with the ambient noise from traffic and the railway situated next to it. Please click here to see the short time-lapse video