Thu 25 Feb 2016
Iceland landscapes
Merit award received in the Association of Photographers awards London.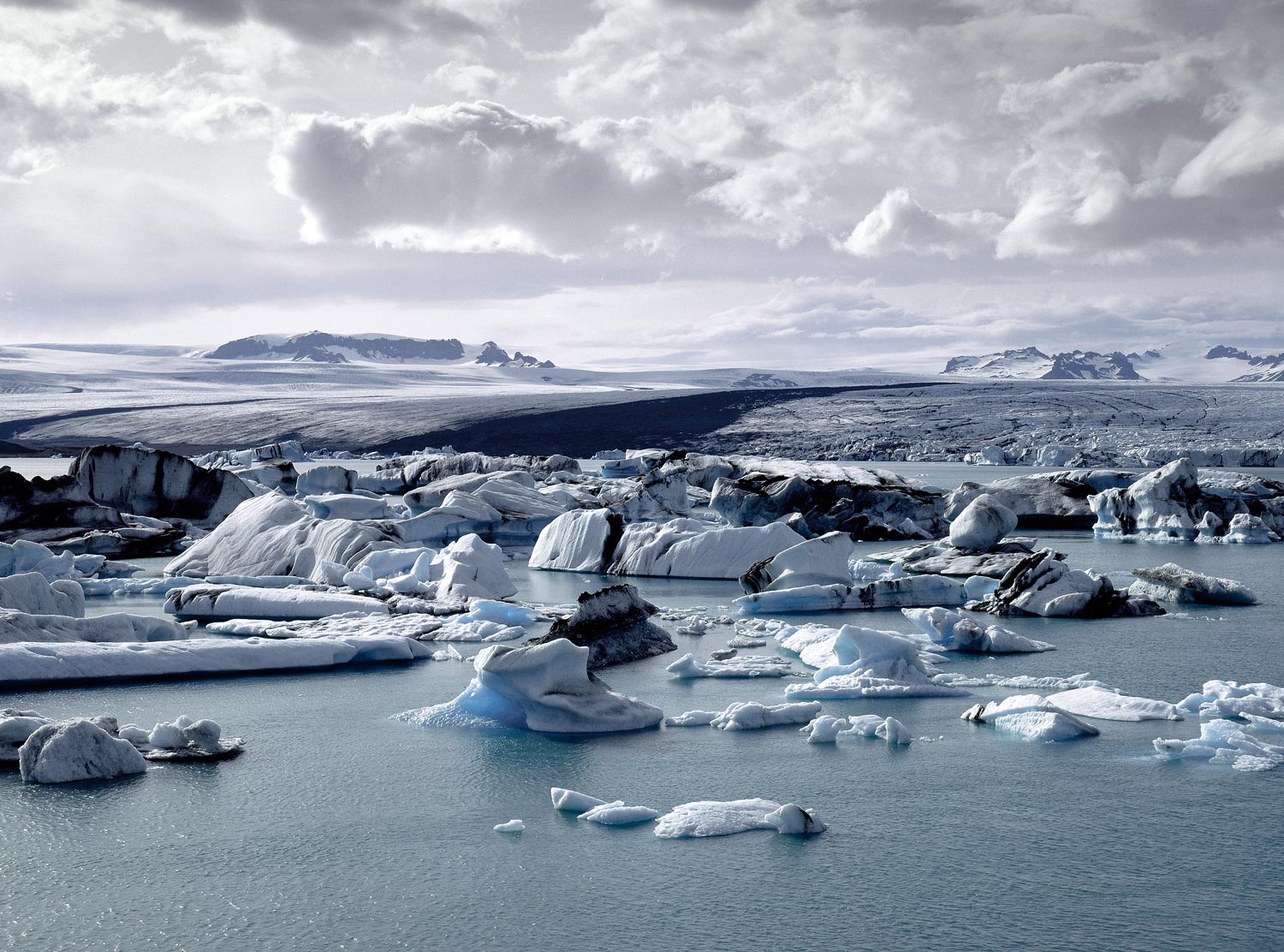 Iceland landscapes. I decided to undertake a personal assignment to Iceland. It's a place I'd wanted to visit and photograph for a long time, so I finally arranged it and made the trip.
Ten days spent driving around and exploring the country and it's amazing landscape. For the most part really desolate with little in the way of habitation, so I spent each night sleeping in the back of my hire car.
As I was shooting with my 5X4 Wista field camera at the time, I also had to spend a lot of time in the car unloading and loading up my 5X4 dark slides with colour sheet film in a light tight changing bag.
I went just around the start of Summer so I experienced practically twenty four hours daylight! The sun did go below the horizon around midnight or so but appeared again less than an hour later!
Quite a surreal thing to experience, but strangely it did make me keep going because of the daylight.
The shot of the Seljalandsfoss waterfall was a very special one for me, as it was so spectacular to see when I first came upon it.
I decided to enter it into the Tenth Association of photographers awards, it got selected and I received a Merit award for the picture in the landscape category.